Illustrations from the Mischief & Mayhem exhibition
Old Royal Naval College, Greenwich
–
A few of the characters from 500 years of Mischief and Mayhem in Greenwich!
Bringing to life the lighter side of history in a children's and family interactive exhibition, introducing the themes of the museum and some of the more mischievous characters!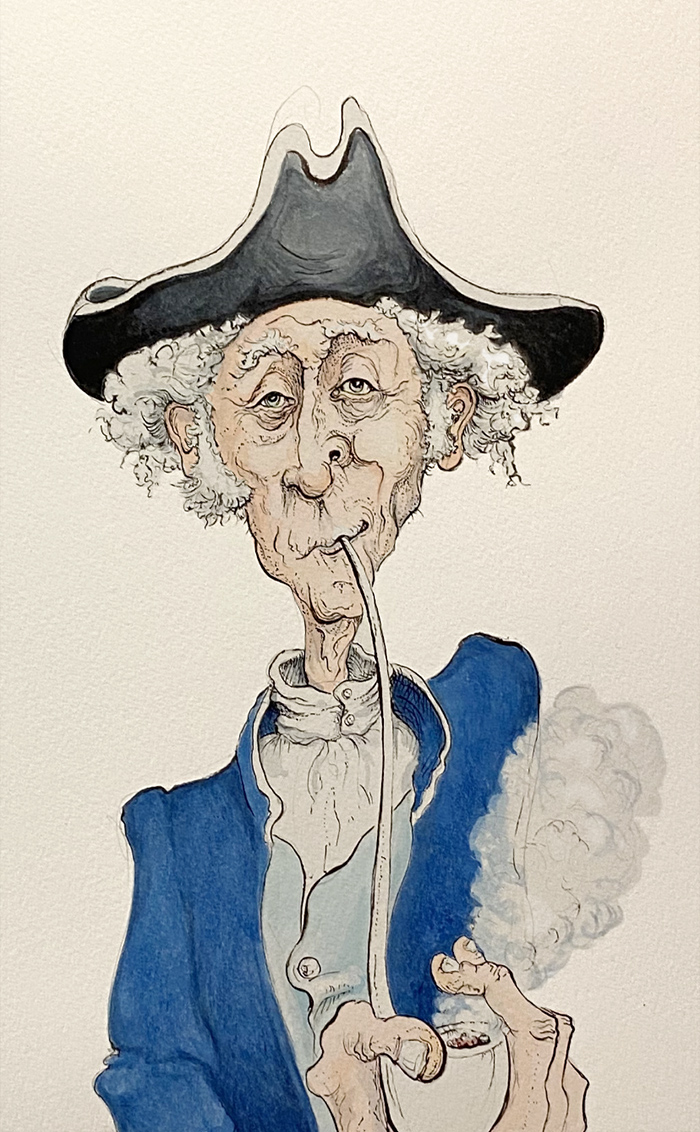 A Greenwich naval pensioner circa 1740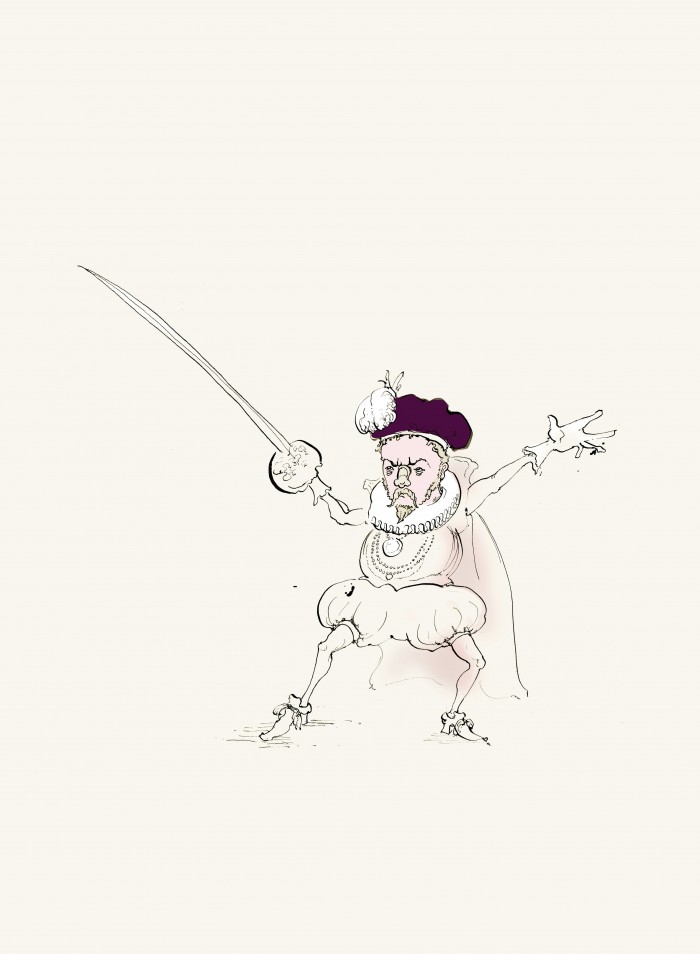 Tycho Brahe (1546-1601)
The last astronomer to make observations with the naked eye.
He was also famous loosing his nose in a duel over a maths argument!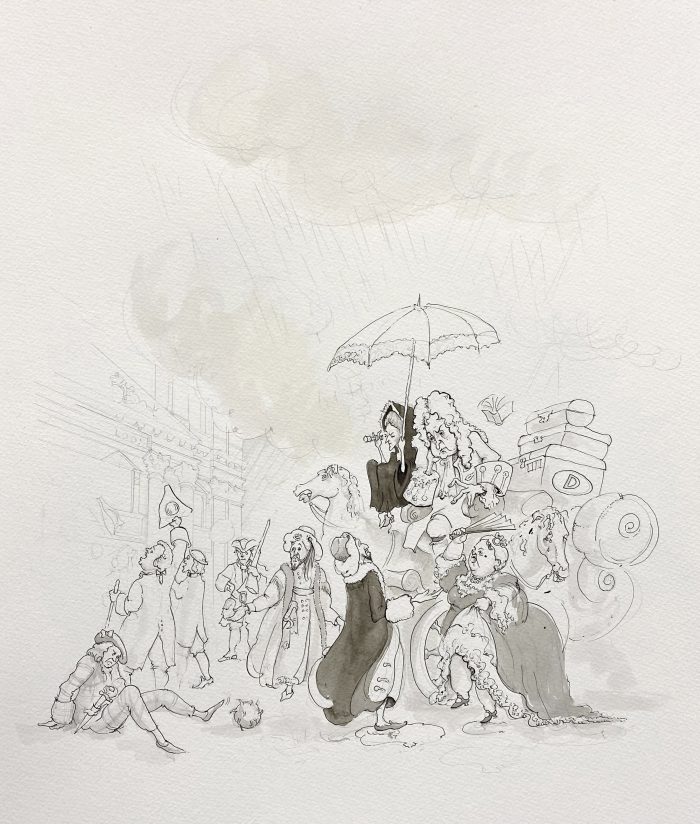 George I arrival to England and Greenwich in 1714
after a painting by Sir James Thornhill, 1719
Eye witness accounts of the arrival differ slightly to the image Sir James Thornhill painted
– in the exhibition the visitor can compare this version (based on the eye witness accounts)
to Thornhill's using Augmented Reality and decide whether this might be a case of early Fake News!!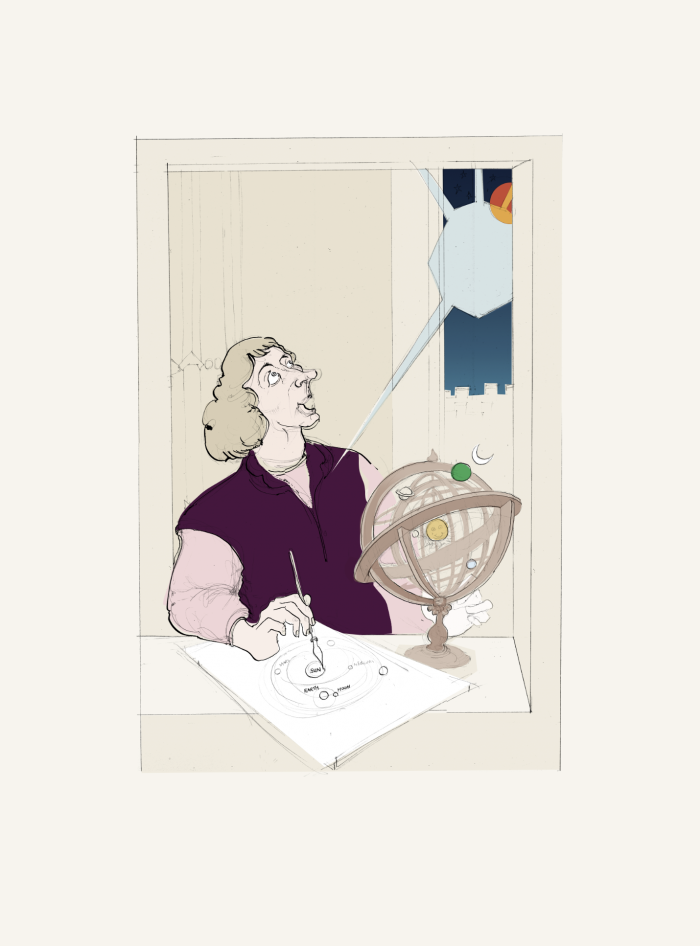 Nicolaus Copernicus (1473 -1543)
The first astronomer to realise the sun was the centre of our universe
not the earth and the forefather to the Scientific Revolution'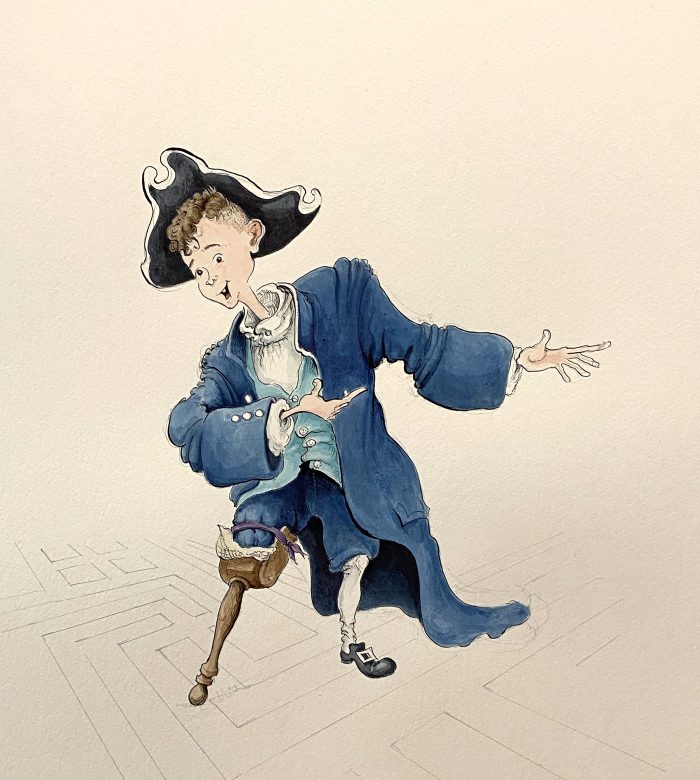 Jack McKerty
The youngest recorded naval pensioner to have lived in
'The Old Royal Hospital' now called The Old Royal Naval College.
Jack has become to narrator and tour guide to the children's and
family trail in the Painted Hall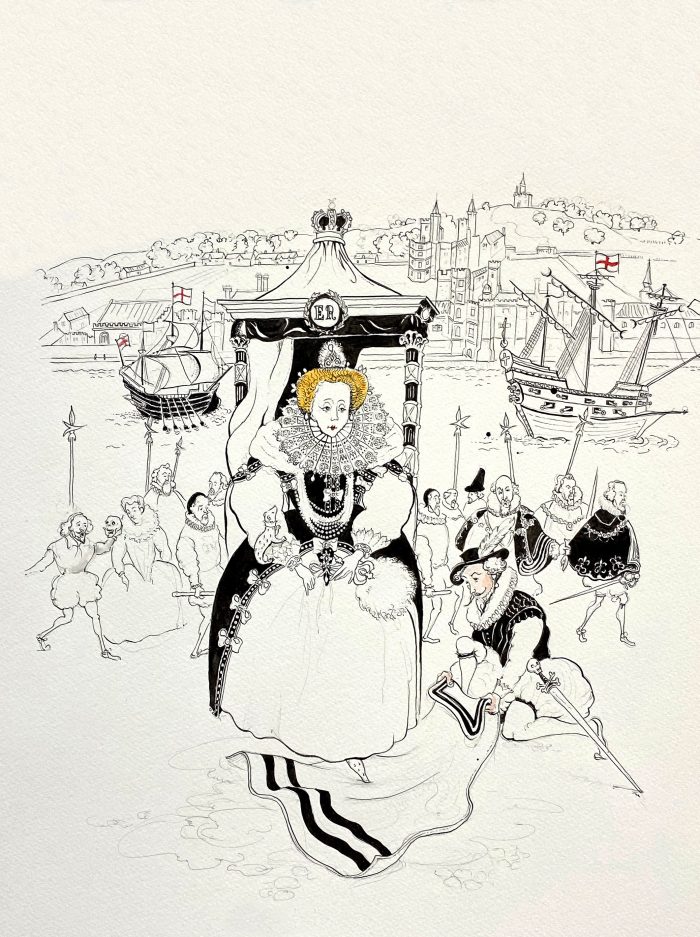 Queen Elizabeth I
Born in Greenwich and shown here celebrating the defeat
of the Spanish Armada in the river Thames flotilla.
It's said that it was here in Greenwich where Sir Walter Raleigh
lay down his cloak over a puddle for Elizabeth to step over!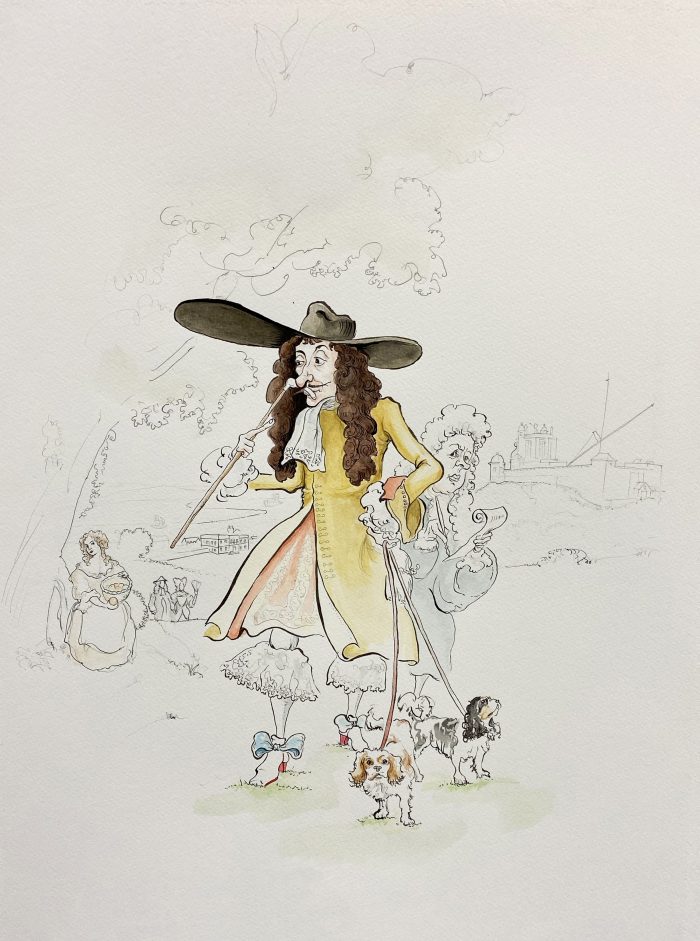 Charles II (1630-1685)
Charles started to rebuild Greenwich to rival the great palaces of Europe.
Shown here with Samuel Pepys the diarist and secretary to the Admiralty,
walking among the trees he planted in Greenwich Park and by the
Royal Observatory built in his reign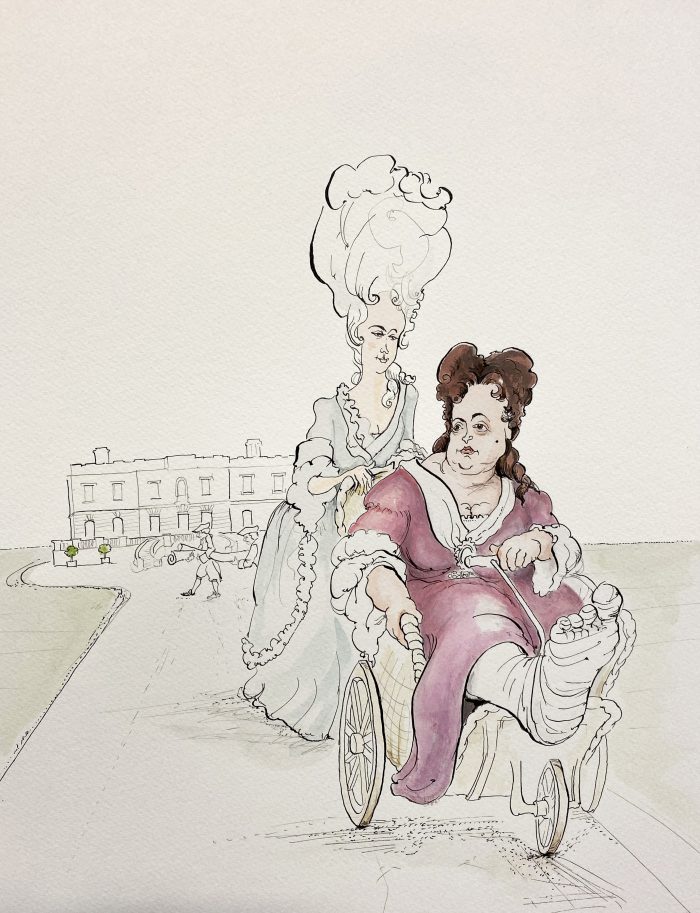 Queen Anne (1665-1714)
With Lady Sarah Churchill her 'favourite'!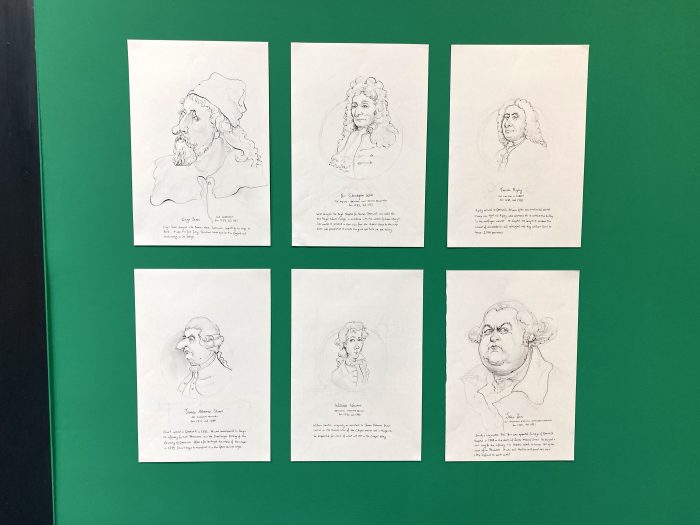 The architects of Greenwich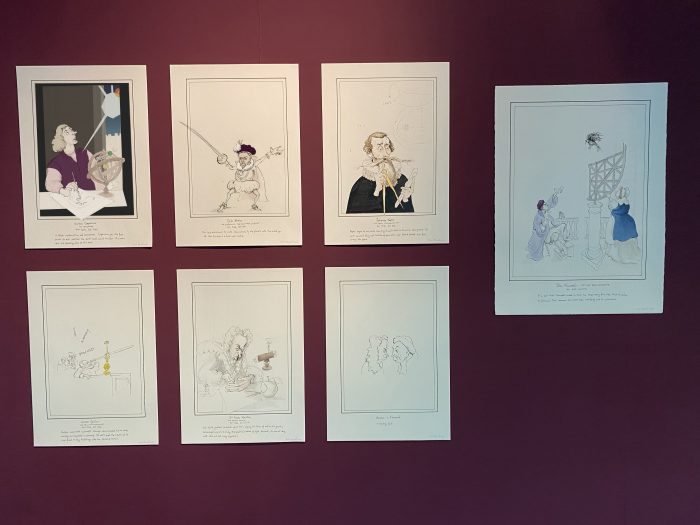 The astronomers, their lives and their quarrels.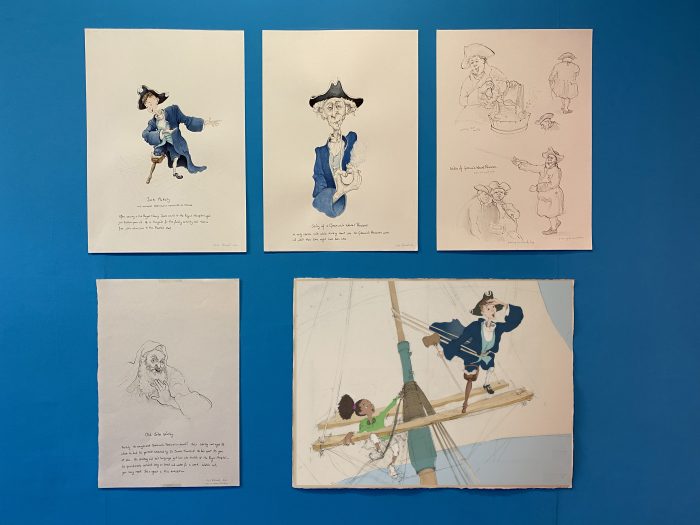 The Greenwich Pensioners
also known as the 'Greenwich Geese' on account of their pointy hats!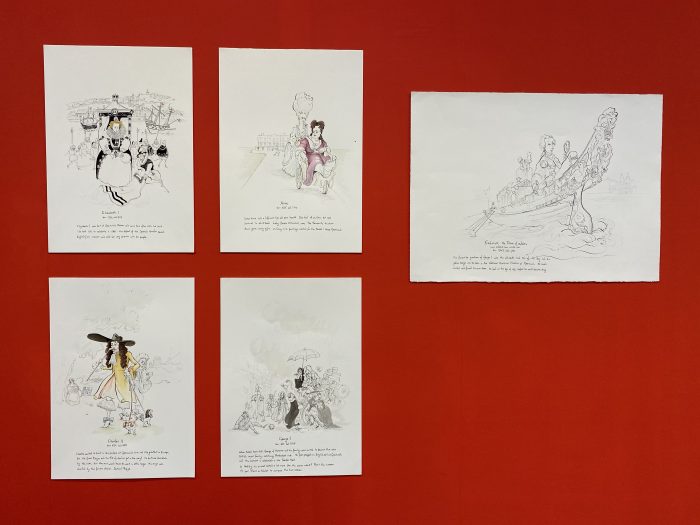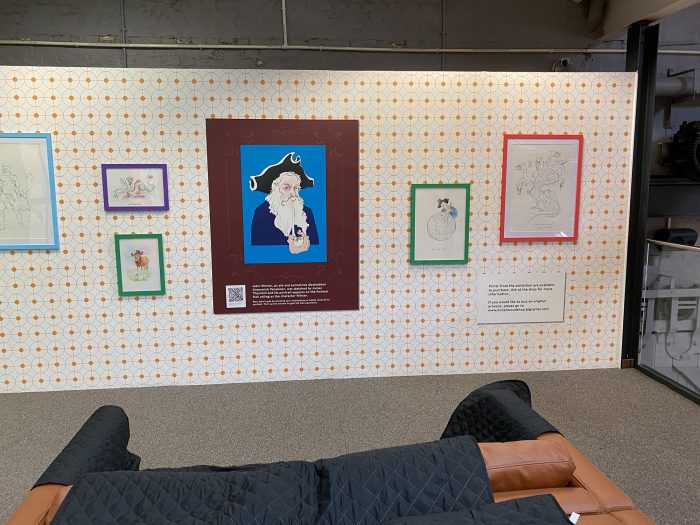 The Rogues Gallery
including a talking portrait when viewed through a mobile phone.